Project
Service Ontario was looking to update their online Drivers License Renewal and Health Card Renewal applications. They needed to simplify the renewal process for users. They wanted to be able to allow both to be updated at the same time. I was tasked with taking the information gathered from the user testing and creating a design that could be used with multiple reponsive applications across all devices.
I also worked with developers implementing the markup and bootstrap, with the Angular application. I created a design guide document to be used as a reference for developers, in future application builds and iterations.
One of the important aspects of UX is accessibility. When you have written semantic markup that is validated, you have eliminated a lot of barriers for keyboard users, using screen readers to access your application.
Entry Page
With a new colour scheme and interface desing the site uses a lot of negative space, bold call to action buttons and clear typography to simplify the user experience. Accessibility is important and the simplified screens makes using screen readers more efficient.n
---
Enter Your Information
Large input fields make it easy to enter text. Examples are given to inform the user as to what is expected from them. Pop inforamtion boxes are removed and accordion drop down links are added. The drop down links are better for accesibility. Buttons are side by side for easier access and colour coded so that 'Continue' has more prominence.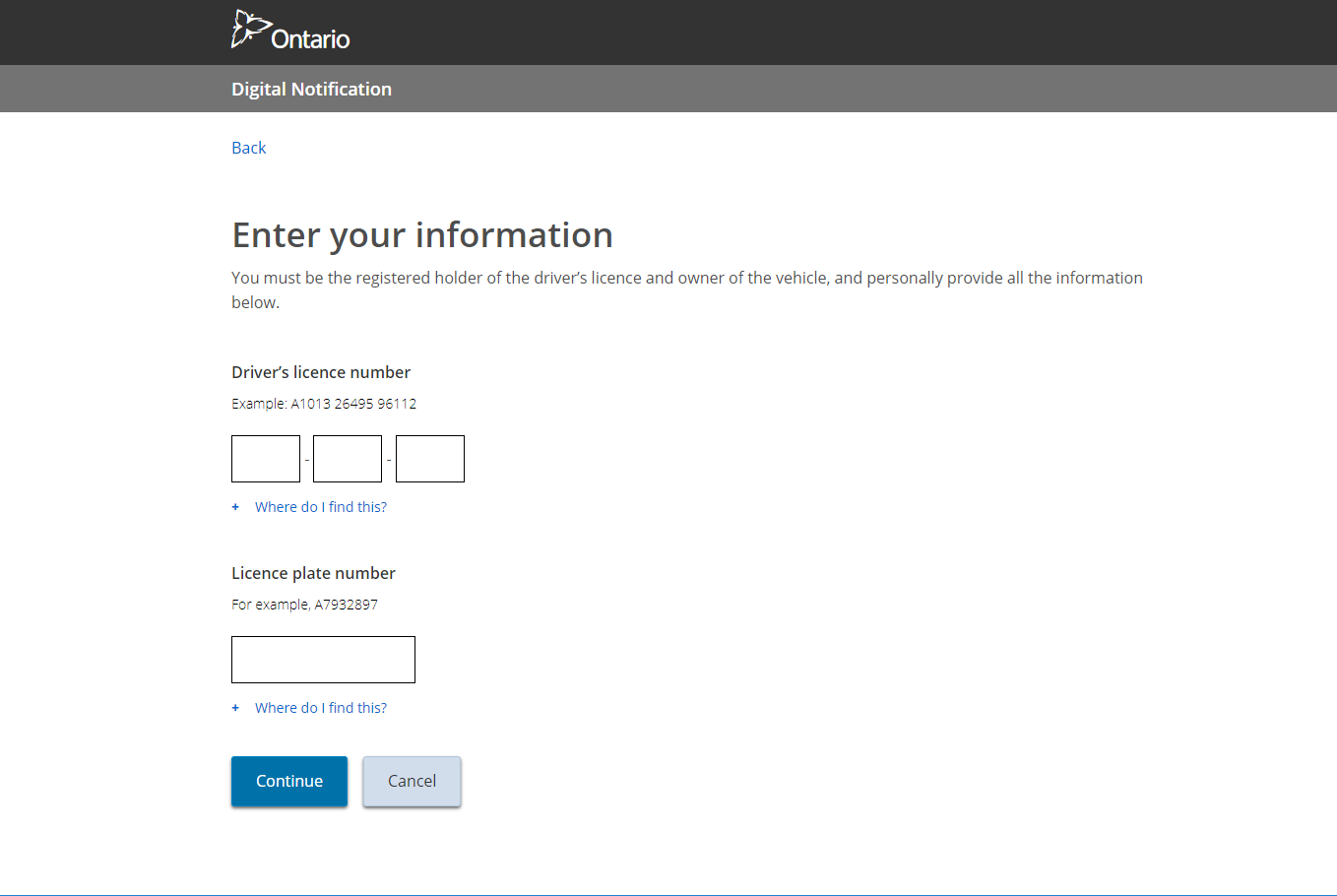 ---
Enter Vehicle Information
Taking advantage of drop down accordions the power is given to the user to view th content they want to see.
---
Enter Your Vehicle Informatio
A 'back' link is added to the breadcrumb for convenient access to the previous screen. The accordion takes over from the pop box for easier viewing and accessibility compliance.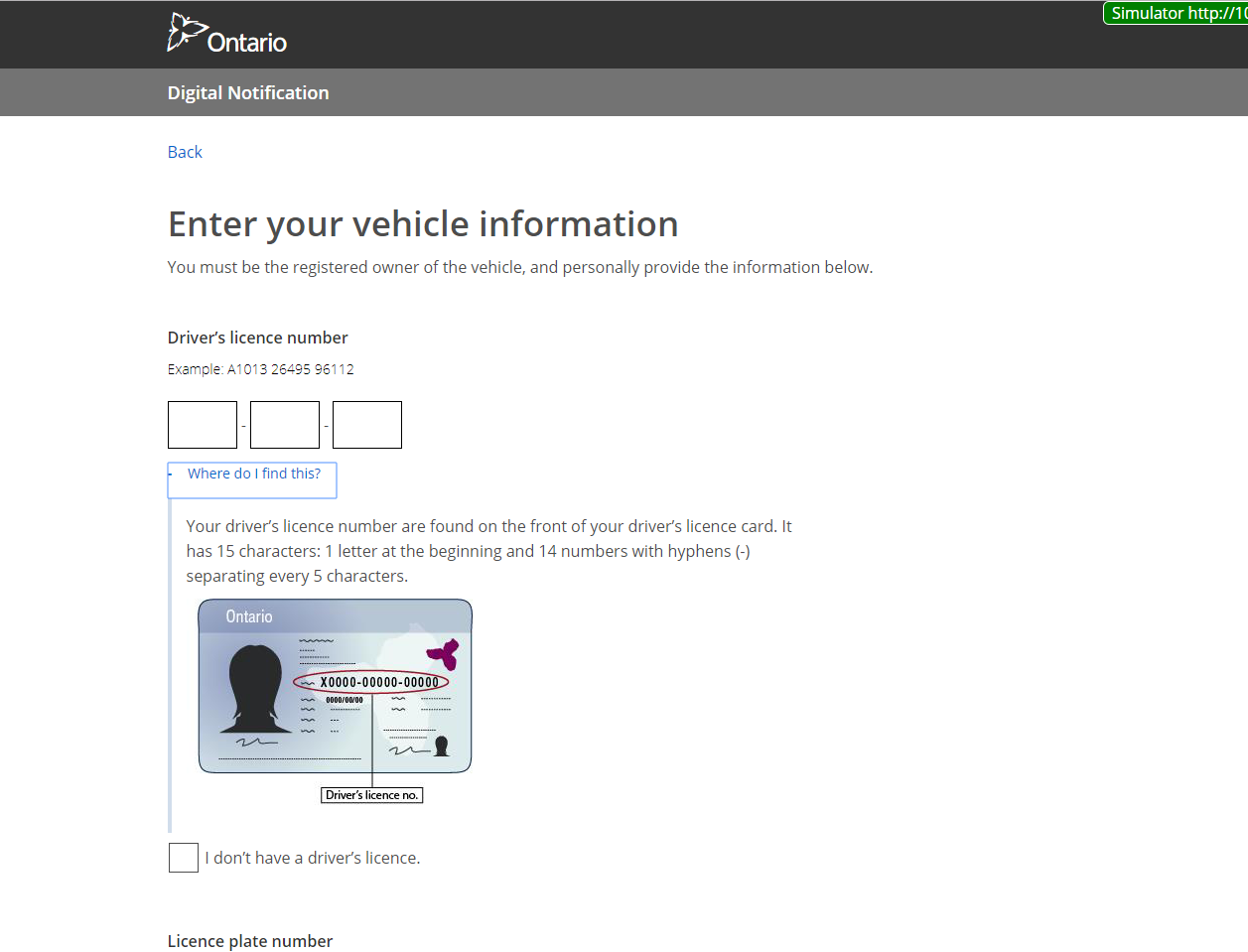 ---
Your Preferences
The user can edit their information and manage their subsrciption from a convenient location. The previous version required leaving the screen into a new page, which was cumbersome and removed the person from the enrollment process. A 'rate service' link is added for feedback, which can be used in future design iterations.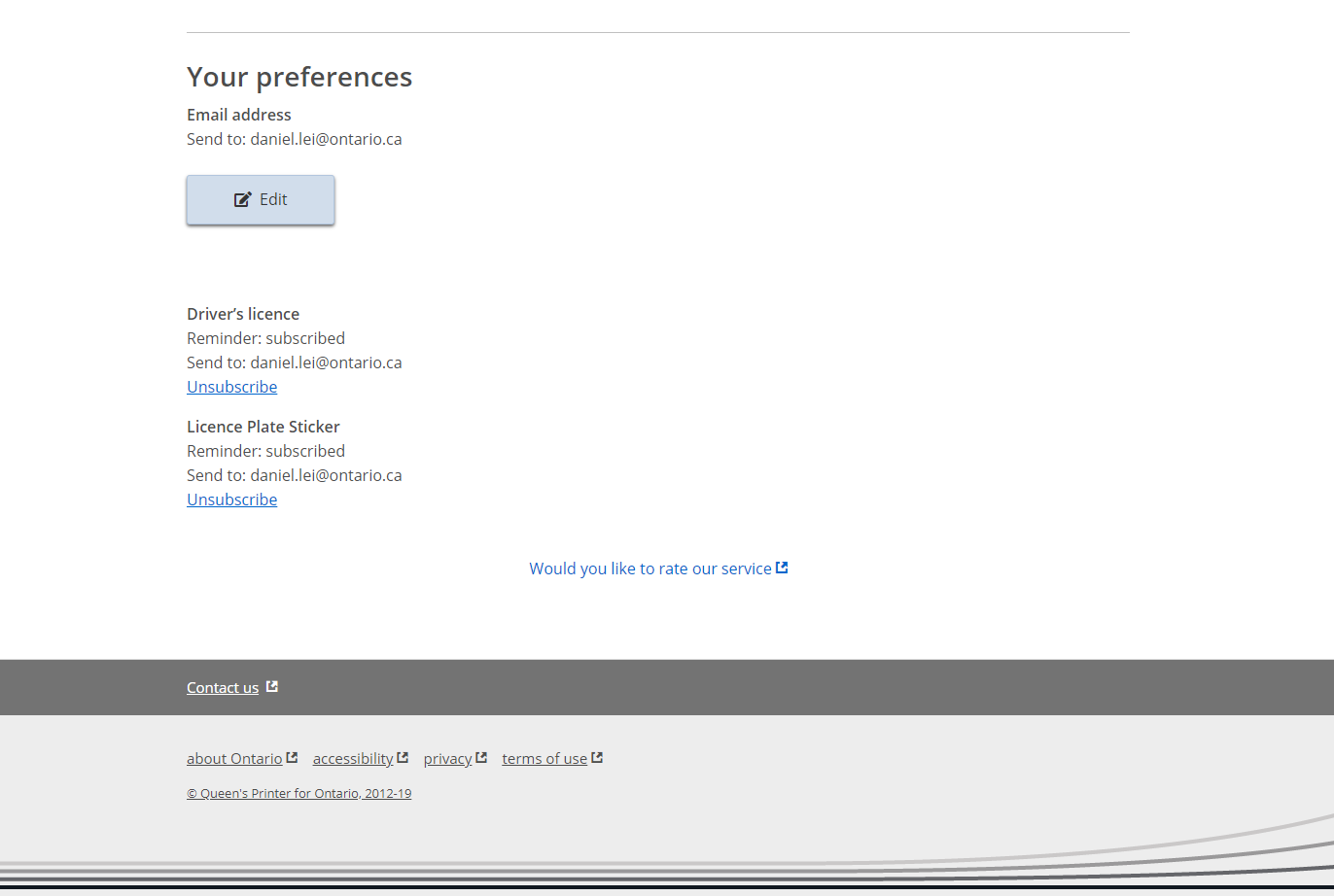 ---
Your Renewal Reminders
The final screen provides the user the information regarding their drivers license renewal situation. A link to the nearest drive center location is added. If they have multiple vehicles, they are conveniently clumped together.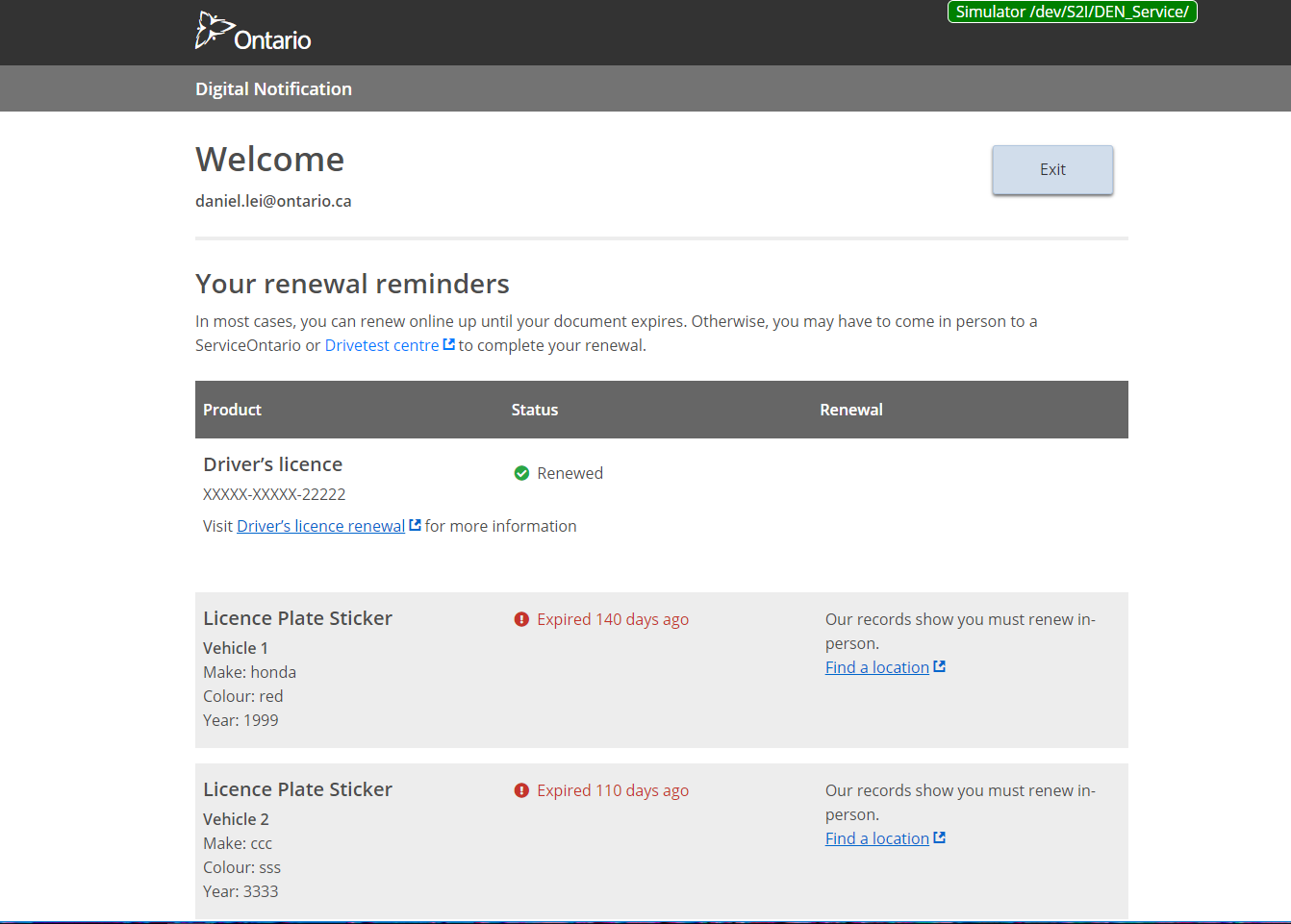 The relaunch of the driver licence and health card renewal application saw a dramatic change from the previous application. The user experience is greatly improved with the new design, providing an experience that is responsive to all devices, meeting AODA accessibility standards and a greatly improved user interface that simplifies the process for the user. This will aid in the number of conversions, which was the prime goal of the redesign.
---